"My daughters have been students at Mrs. Robin's Academy for 15+ years, and we are confident that it is the best studio in the surrounding area. The instructors here are highly-qualified, and the loving environment is conducive in learning the art of dance. We can't imagine dancing any place else!"

                                                                            DeAnna Braswell

Being a part of your dance program has meant the world to Gayna and has provided experiences that she would otherwise not have had. Your program has helped her to grow and learn valuable skills that she will carry with her long after dance classes are over. To us, the love and care that you give to all of the girls is the foundation of your dance program." 

                                                                              Gloria Morgan 

"As a former student of Robin's, I can honestly say that there is no where else that I would rather my child be. I was so happy that my son was welcomed with open arms in the same fashion that both my sister and I were when we were younger. He has learned so much in the short time that he has worked with Robin. When I was a student, I appreciated that Robin taught us classic technique along with the latest choreography in combinations that created awesome routines. I even auditioned for North Carolina Governor's School under her instruction in modern dance. It is nice to know that my child is receiving the same solid instruction in classic dance technique so many years later. I remember how her studio grew to feel like a second home to me, and how Robin was always so much more than a dance teacher. She became a mentor, a trusted adult in my life who I could always talk to, who always encouraged me to go after my biggest dreams. My years at Robin's Dance Academy are what gave me the confidence and self-esteem to be the person I am today." 

                                                                                             Jesi Knowles-Brock 

"My goal is to educate children about the art of dance and the skill of gymnastics in a fun, non-threatening environment. I seek to promote healthy self-esteem by recognizing each childs unique talent." 

                                                        "Dancing with the feet is one thing... 

                                                                                      Dancing with the heart is another." 

 We are an established business serving Mount Olive 

and the surroundng areas for the past 20 years. 

Our teachers are professionally trained and have multiple years 

teaching in a private studio setting.

We provide an environment that promotes healthy self esteem 

and encourages learning at all levels. 

We use age appropriate music and costumes. 

We have three dance rooms and a fully equipped gymnastics facility. 

This allows for multiple classes to be offered daily and provides you with 

more convenient scheduling options. ​

We are here to serve your whole family. We offer a variety of classes 

for boys and girls ages 15 months to adult. We offer discounts for multiple 

students taking from the same family. 

We provide transportation for working moms! 

We love to have FUN while still expecting excellance from our students!

We have an Award winning Competition Team!

WHY CHOOSE MRS. ROBIN'S ACADEMY OF DANCE AND GYMNASTICS?

MRS. ROBIN'S ACADEMY OF DANCE AND GYMNASTICS

Summer gymnastics - 8 week program - June 12th-Aug. 11th (skipping the week of July 4th) 

POWER TUMBLERS - Mon & Wed - 6:00-7:00

BEGINNER/INTERMEDIATE GYMNASTICS - Tues  - 5:00-6:00

INTERMEDIATE/ADVANCED GYMNASTICS - Mon - 5:00-6:00

One day a week for 8 weeks - $80.00                     2 days a weeks for 8 weeks - $160.00

Don't miss out on the fun this summer. We will feature 3 workshops that will appeal to all ages and abilities. August 7th-10th 

Princess Workshop - For our younger dancers come and join the magic of our Princess workshop where we will learn how to dance like a princess. We will have costumes to dress up in and a magical castle to bounce in. No matter what your favorite princess is, we have the perfect dance just for you., Each day we will learn about a new princess and learn the moral of their story and what it teaches us about being a modern day princess. Craft and snack provided. 9am-11:00 am - $75 per week 

Pop Star Diva Workshop - Ever want to learn how to dance like a pop star? Well here is your chance. We will take the latest hit songs and choreograph a routine that we will then turn into a music video. We will dress up and do modeling shoots where I will take pictures and send each child home with a CD of their own pictures.; We will learn how to do our hair and makeup like a true diva; and of course bounce in the princess castle. Craft each day and snack provided..9am -11am - $75 per week

POWER TUMBLERS SUPERSTAR CAMP - For the advanced gymnastics student ready to begin working on walkovers, handsprings, and aerials. 11am-1pm - $75.00 

JUMPS LEAPS AND TURNS - JULY 31-AUG 4TH - 10:00-12:00 -This is a great workshop for the Intermediate/Advanced dancer to improve the technical skills needed for jazz and lyrical. This workshop will include strength exercises that will help improve the skills as well as the techniques to help you become a better turner and jumper. More advanced dancers will be challenged with new turn and jump combinations.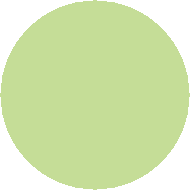 To register: Click register/pay now. Sign in to your account if you have one. If not, create one. Choose Summer Camps. Select the camp you'd like to attend

Registration for our 2017-18 season will be open on Mon. - July 24th

New fall schedule is now viewable on the Tuition/Schedule page